A critical part of the painting process for me is to distract my rational mind so that my hand can make marks on the surface. I do relay on a single mantra, "Don't Panic!" to get me through the trouble spots when they occur. Hitchhiker's Guide to the Galaxy by Douglas Adams is the source of this extremely useful advice.
I started working on a 30 in x 40 in stretched canvas back in early April with some very loose marks.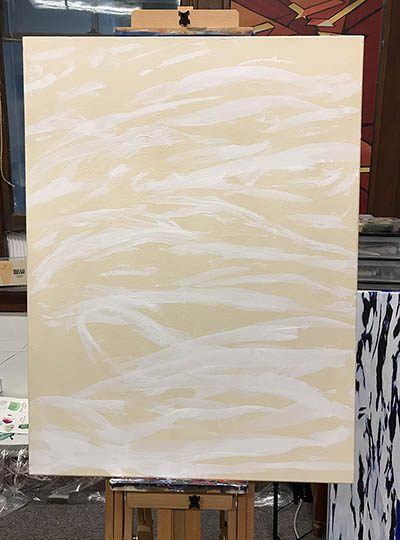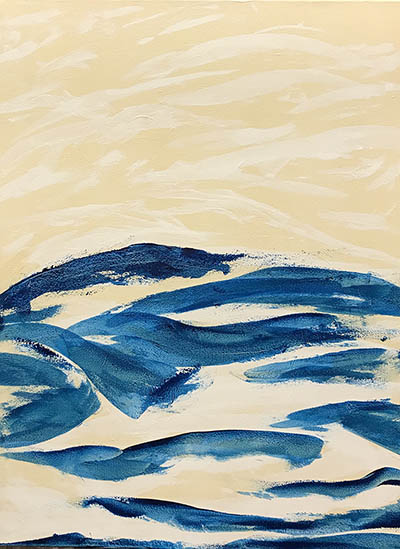 So far, so good.
I employed my new distraction technique for the next session and I liked the results. Conversing with someone while I'm painting is a wonderful way to stay loose.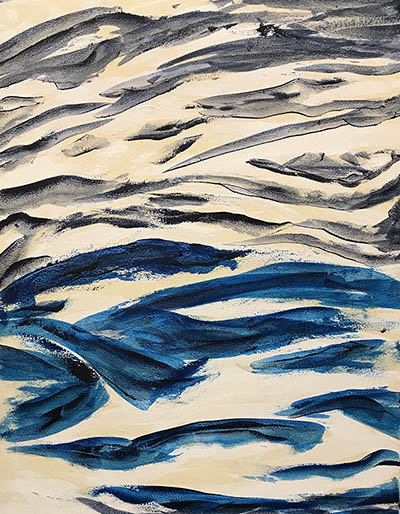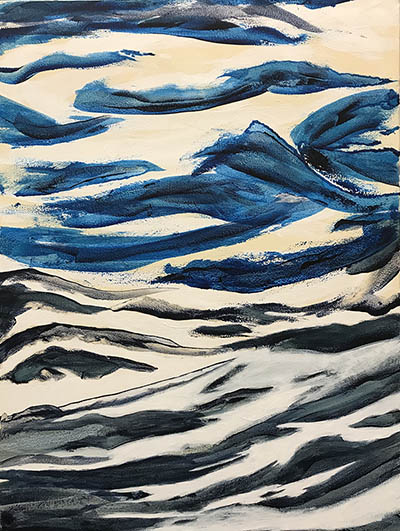 Sometime during session four, I turned the canvas around. Better!
I like to use pencil to add detail. The dark gray areas wanted definition on the edges.