Spruce Up Those Walls You're Looking At!
Special savings for friends & family
Shop Print Studio Now
Purchase an open edition fine art print before December 31, 2021 and receive 15% off. Your coupon code is: NewYearNewArt
Choose unframed prints or fine quality framing options for any image in the Print Studio
Thank you for your support of artists everywhere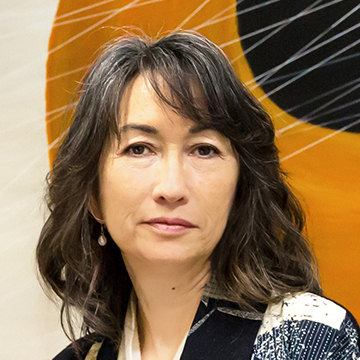 About the Artist
Leilani Norman paints in coastal Washington State. Her travels to visually and culturally dramatic locations around the world influence her work.
Leilani has maintained various studios over the last twenty-five years, producing art objects for galleries: jewelry, ceramics, metal and glass, with an emphasis on locally sourced materials and sustainable practices.
"I paint while intentionally distracting my rational mind, allowing a looser, mark-making approach. One of the best methods to free my hand is conversing while working. My intention is to explore the exquisite beauty of our world alongside the tragedy of human folly, within a state of curiosity and suspended judgment. I currently work on a large vertical surface using watercolor, pencil, and acrylic on canvas."